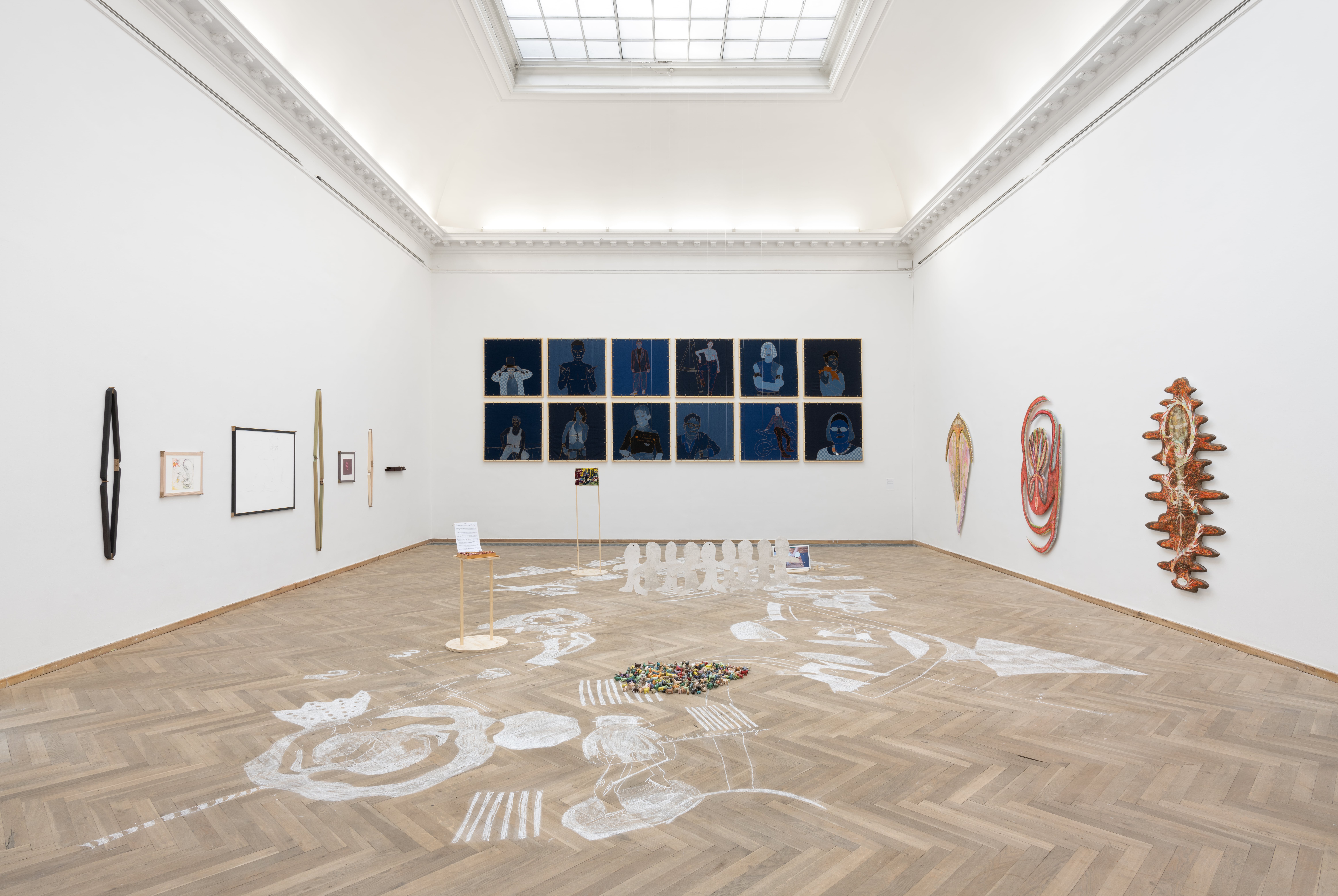 Gazelle Horns
In the Arabic world, the gazelle is a symbol of beauty, elegance and femininity. The female gazelle is a persistent warrior and the only female antelope with horns. 'Gazelle horn' is also the name of an Algerian almond cake, which pays tribute to the gazelle and is baked with a promise that if a gazelle loses a horn, a new one will be made. Ayesha Elizabeth Ghaoul works with what memories and stories mean for our self-image and how they can be influenced and changed. Founded on personal experience, Gazelle Horns unfolds as a kind of mapping of the artist's attempts to build a time machine and travel back to the early 00s. The installation consists of various objects that together form a memory collage, based on fragments of stories, sound and photos that relate an event  and its context. Chalk drawings, woven rugs, ceramic cats, a glockenspiel and a film about the North African cake 'Gazelle horn' construct traces of recollections, which constitute the outline of a memory. The objects are also symbols for friendship, strength and hope, lighting up the dark path of memory. Gazelle Horns investigates what memory means for our self-image and evokes a child's magic universe, as a healing space where events and experiences can be revisited and altered.   
Text written by Katarina Stenbeck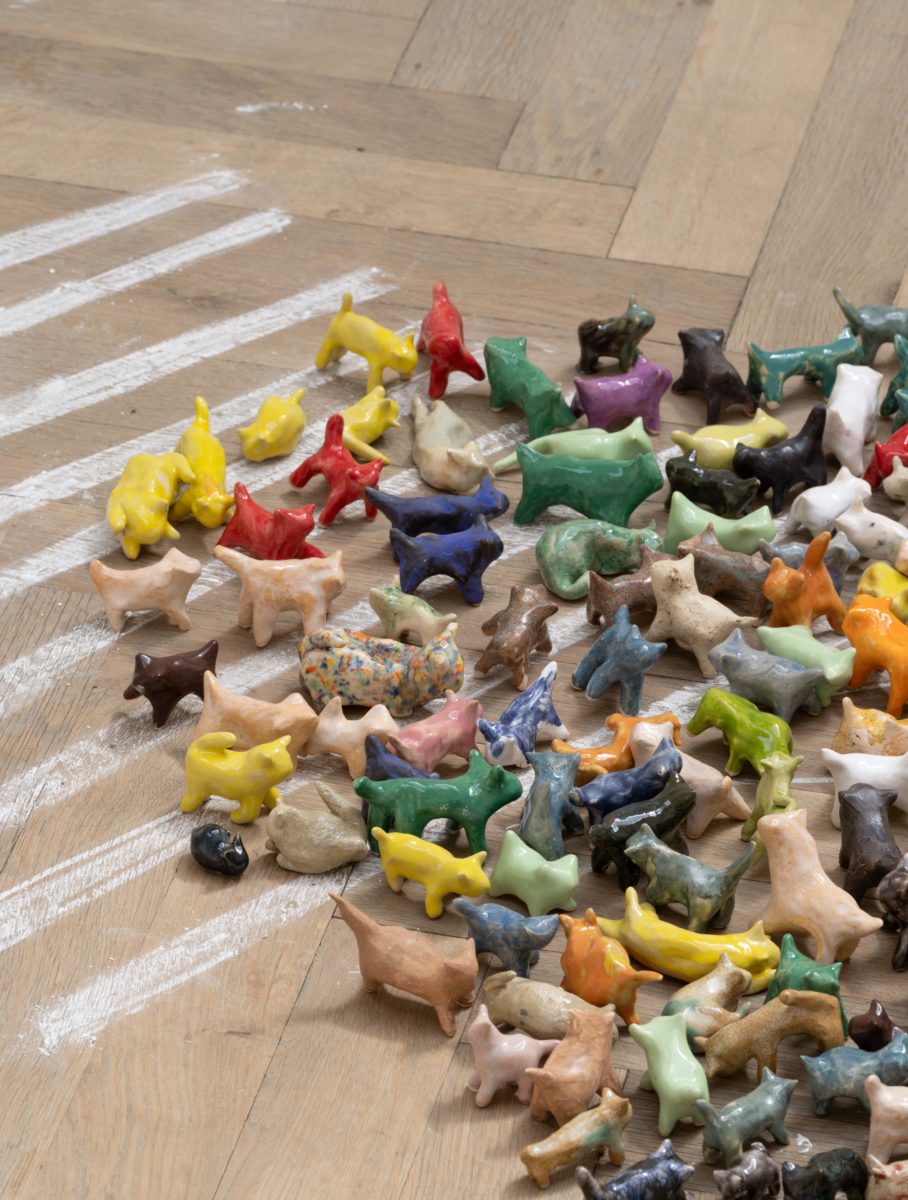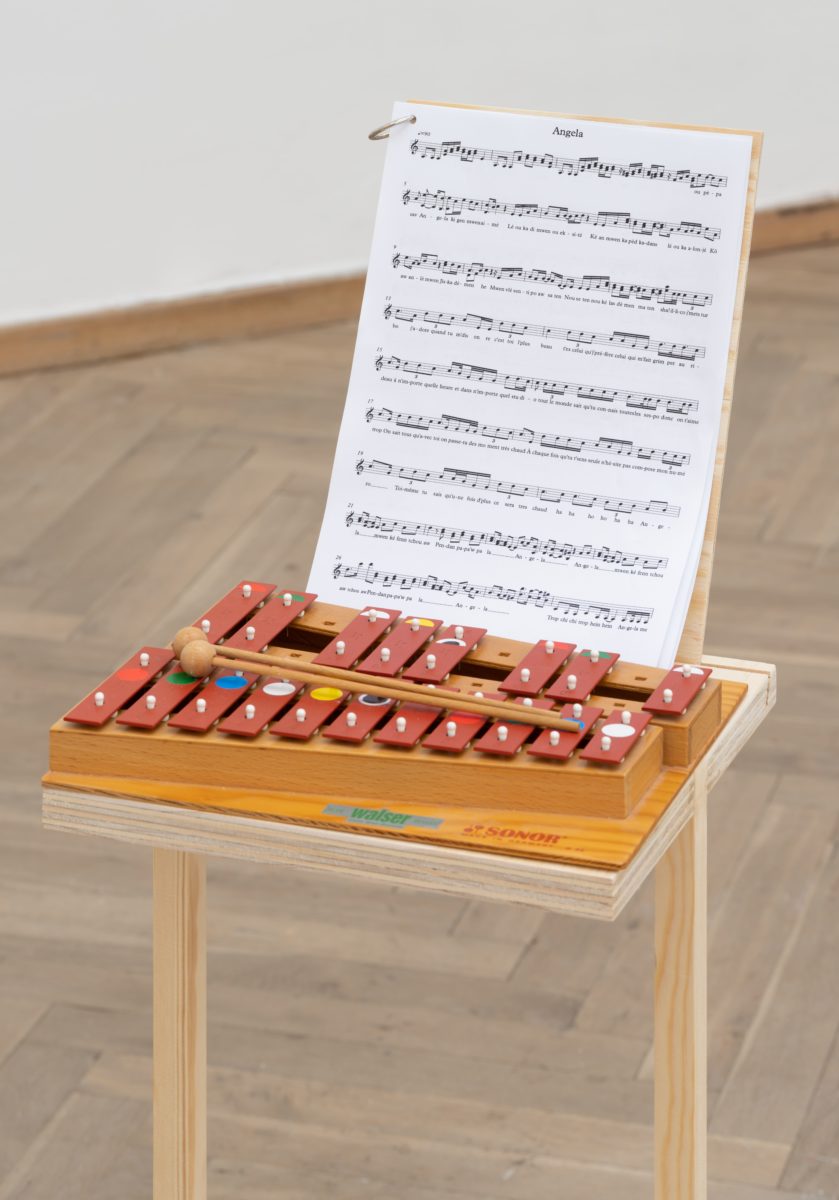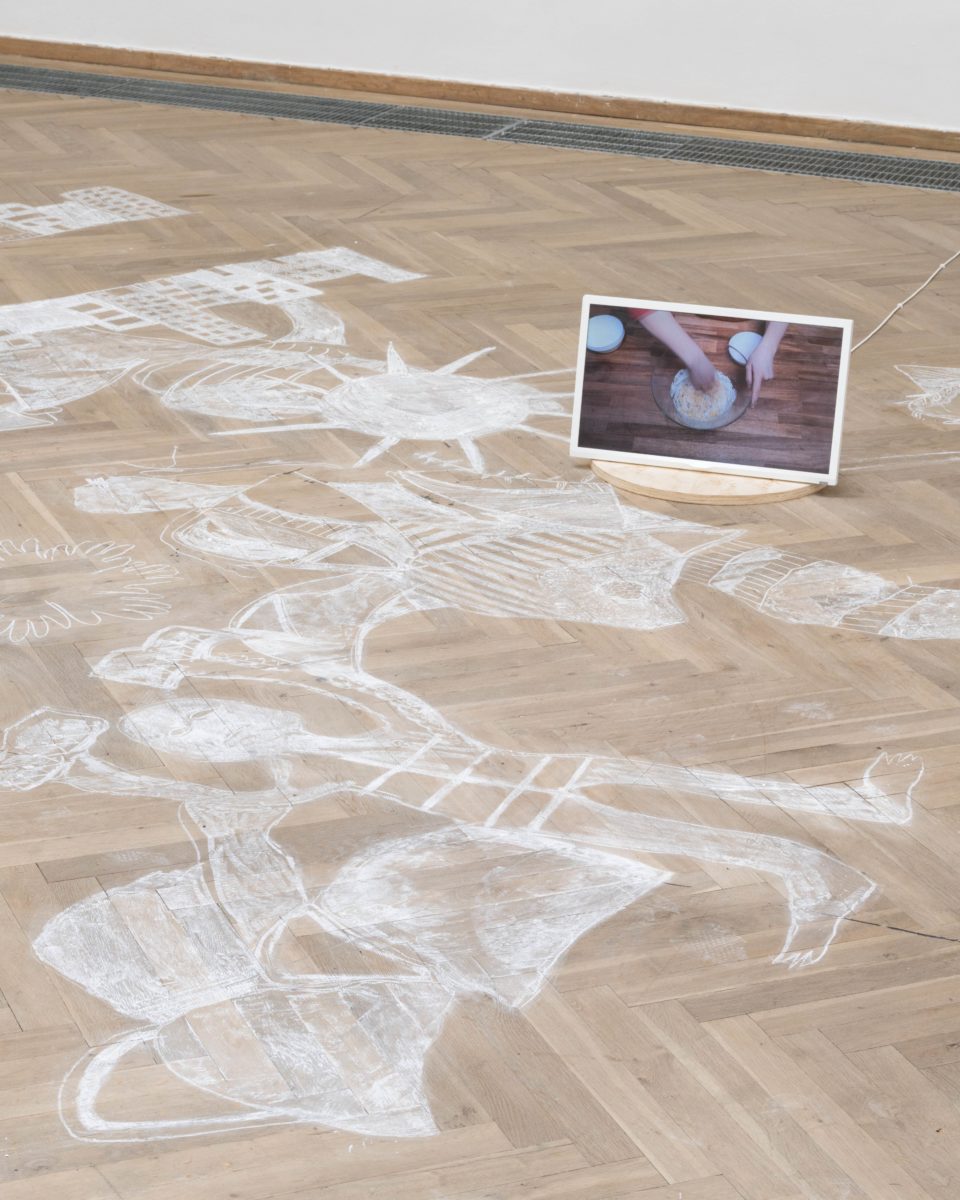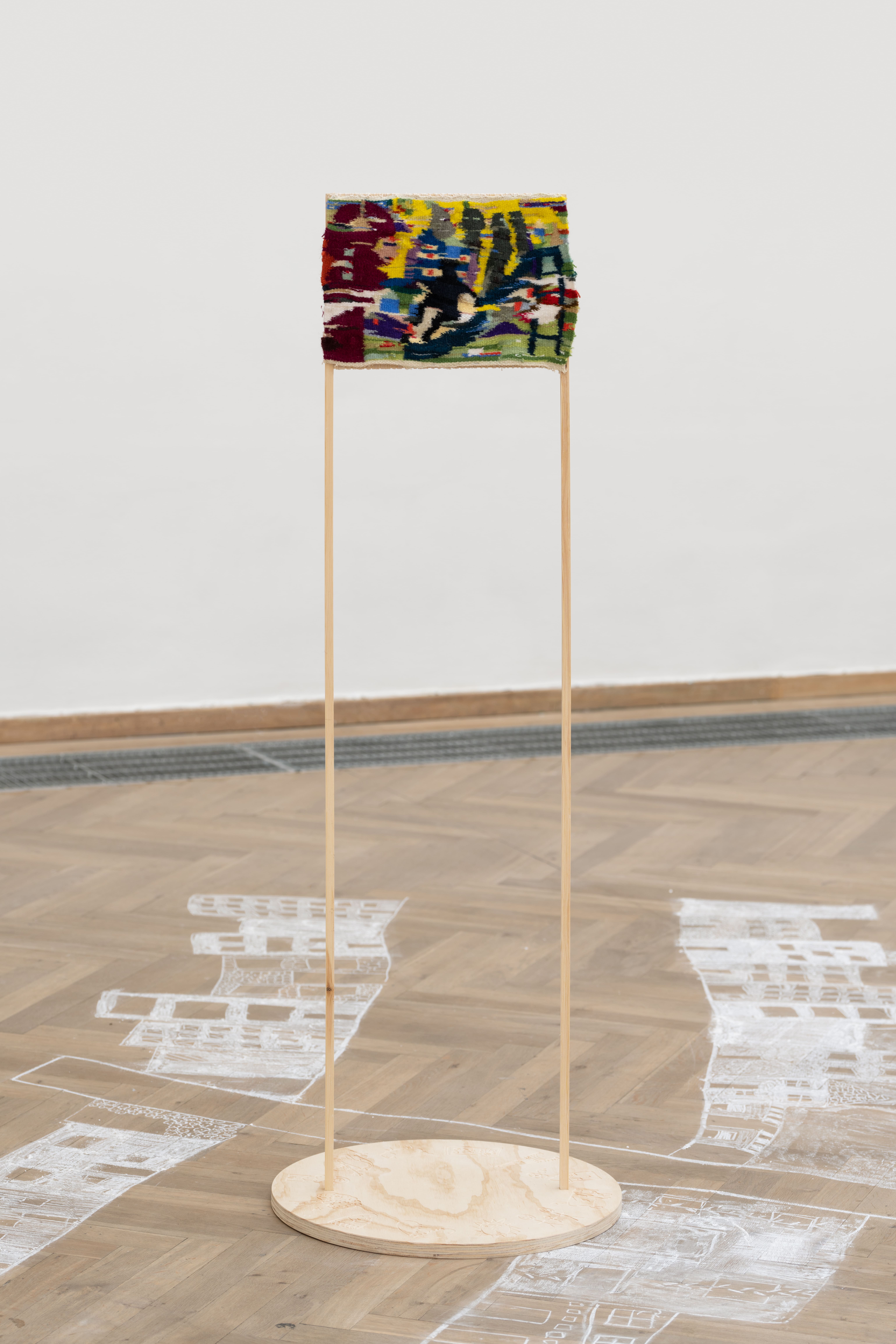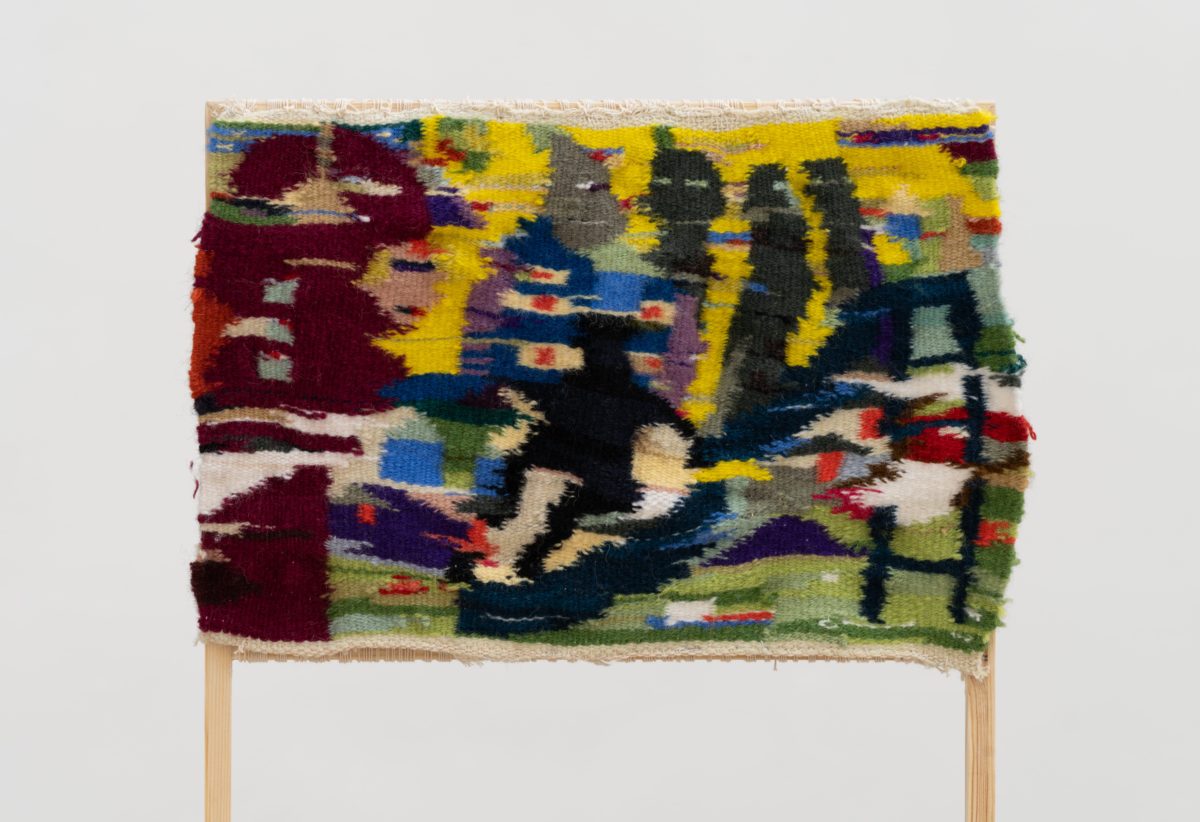 Ayesha Elizabeth Ghaoul (b.1994 U.K.) works with time-travelling, memory and mapping practices.
She has studied Fine Arts at the Gerrit Rietveld Academie (2014-2018) and Conceptual and Contextual Practices at the MFA Program of the Royal Danish Academy of Fine Arts (2020-23).
instagram: @ayesha.ghaoul