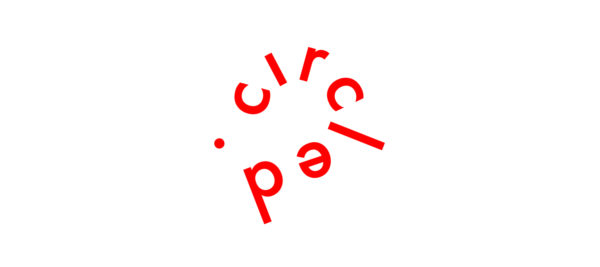 circled (2022-2023)
Video installation, environment
Video, sound, 18:44 min., looped; soil, engraved wood, wooden spoon, paper bags
The interactive installation circled presents a space divided into three moments: a video documents a narrative, a mound of soil suggests a gesture, and bags which are an invitation to a future gathering.
circled can be contemplated or activated. Through accepting the invitation to scoop some soil, pour it into the bag, and keeping it, the work becomes activated. It asks for a modest gesture that implies exchange of care while suggesting a creation — even if just in the mind — of an alliance. Veloso explores ways of relating, healing, and caring, emphasizing not only humans but more-than-human beings. The soil that is taken requests nurturing from the one who took it.
To be circled brings to mind being surrounded or being the one that surrounds. The durational piece presented here continues until January 2023, when a collective ceremony will occur — circled, around. The ceremony will happen in the cinema of Kunsthal Charlottenborg for those who took the invitational bag.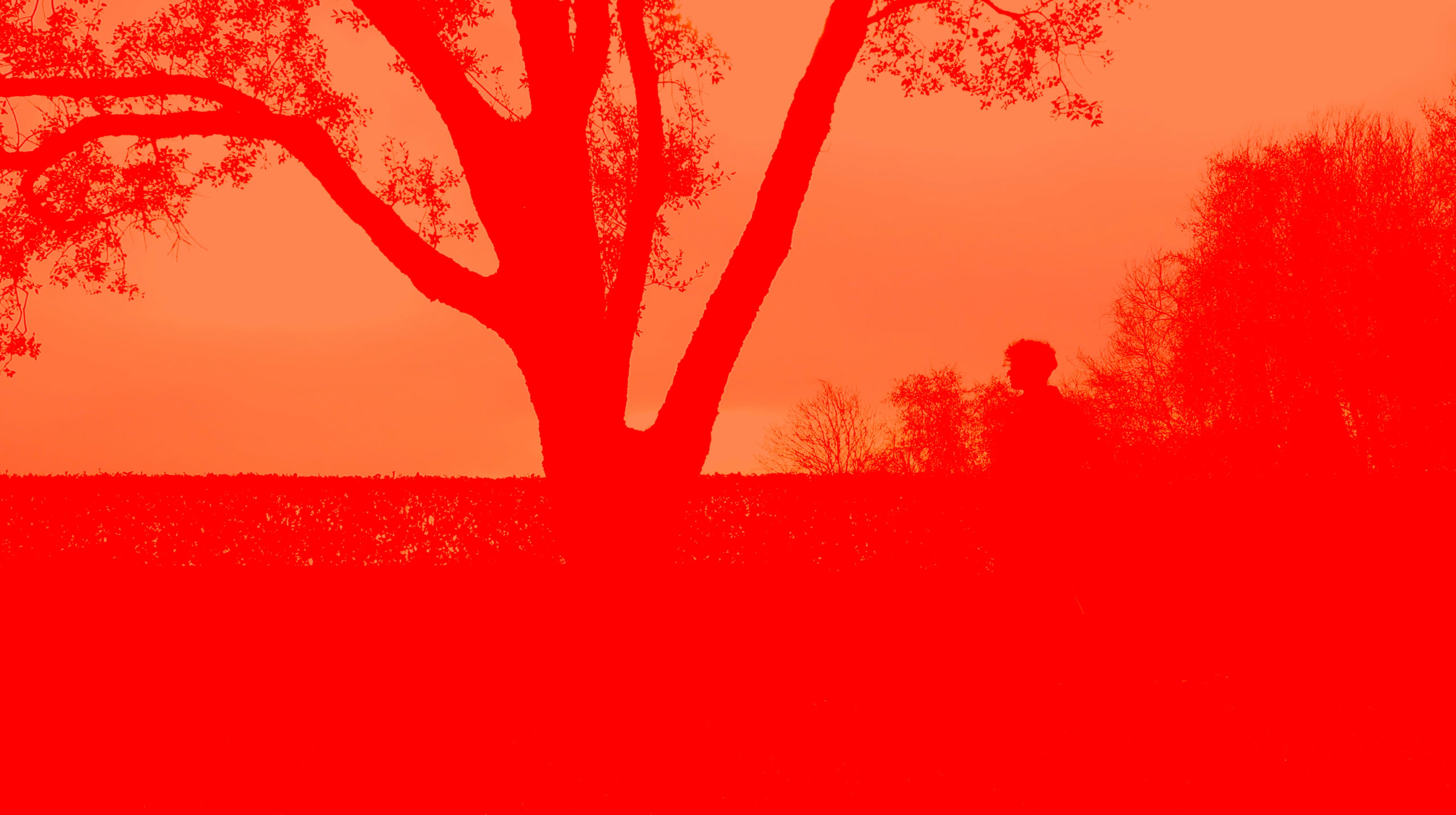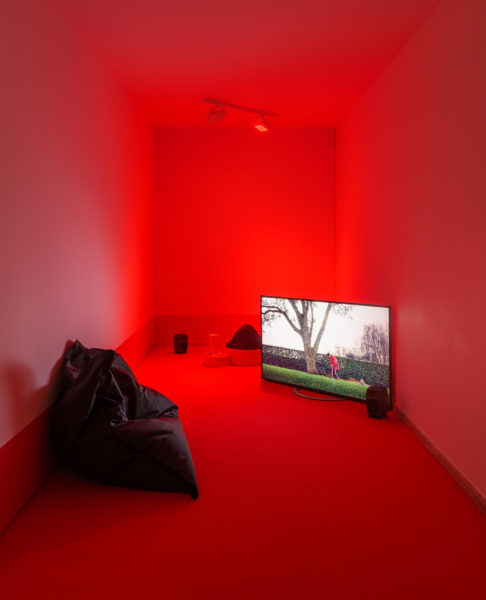 PHOTO BY DAVID STJERNHOLM
PHOTO BY DAVID STJERNHOLM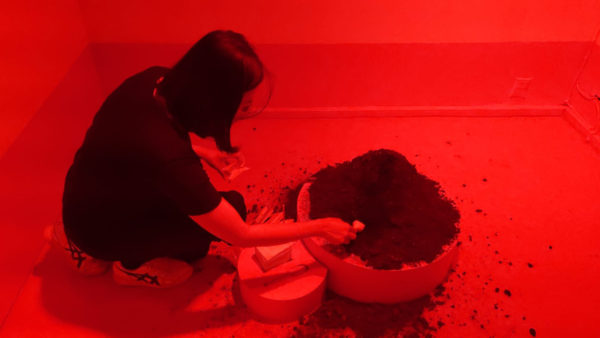 circled (2022)
Risograph booklet with silkscreen covers*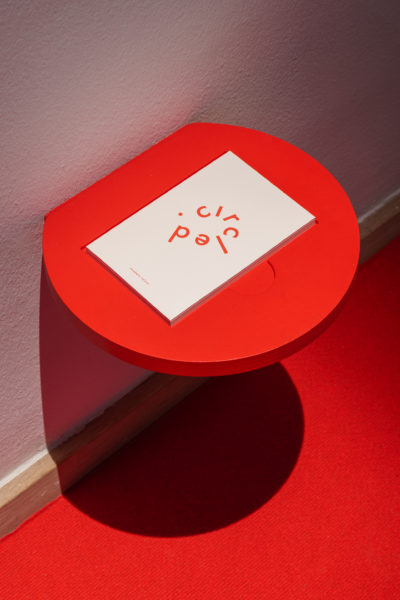 PHOTO BY DAVID STJERNHOLM
*Available for purchase in Kunsthal Charlottenborg's bookstore
Thank you to the academy's staff for the support either technically or critically: Carla Zaccagnini and Maibritt Borgen, Silas Emmery, Lars Folke Grenaae, Ulrik Heltoft, Oskar Koliander, Lars Kristensen, Magnus Lyng, Stephen McEvoy, Daniel Olivares, Steven Zultanski
A big thank you to all the amazing humans that temporarily lend their hands to circled:  Filipa Afonso, Marina Dubia, Cris Ferro, David Grønlykke, Seraina Grupp, Hong Hong, Ken Hovgaard, Miao Luo, Oscar Lyons, Anne Sofie Skjold Møller, Susana Nunes, Cecilie Penney, Maria João Pinto, Alzira Rego, Sofia Sá, Daniel Sousa, João Veloso, Sara Vicente, Jiawei Zheng
Anabela Veloso (1992) is an artist focusing on contextual installation currently living and working in Copenhagen. She holds a BFA in Fine Arts – Multimedia from The Faculty of Fine Arts of Porto and is enrolled in the MFA in The Royal Danish Academy. She has had several exhibits and performances in Portugal, Austria and Denmark standing out: Memory Play – a familiar category in life, Udstillingsstedet Q – Copenhagen (2020), Elpis, Pulsar 2020 – Copenhagen(2020), Alguém p'ra apagar, Espaço Mira – Porto (2015), Lighting up, Tanzquartier Wien – Vienna (2015), Colectivo, Serralves Museum of Contemporary Art – Porto (2014). Her current practice and research develop around concepts of empathy, care, global responsibility and reflects upon the underrated possibilities of the collective.
Get in touch via Instagram @studioanabelaveloso or email info@anabelaveloso.com
— webpage is being updated – out soon! —