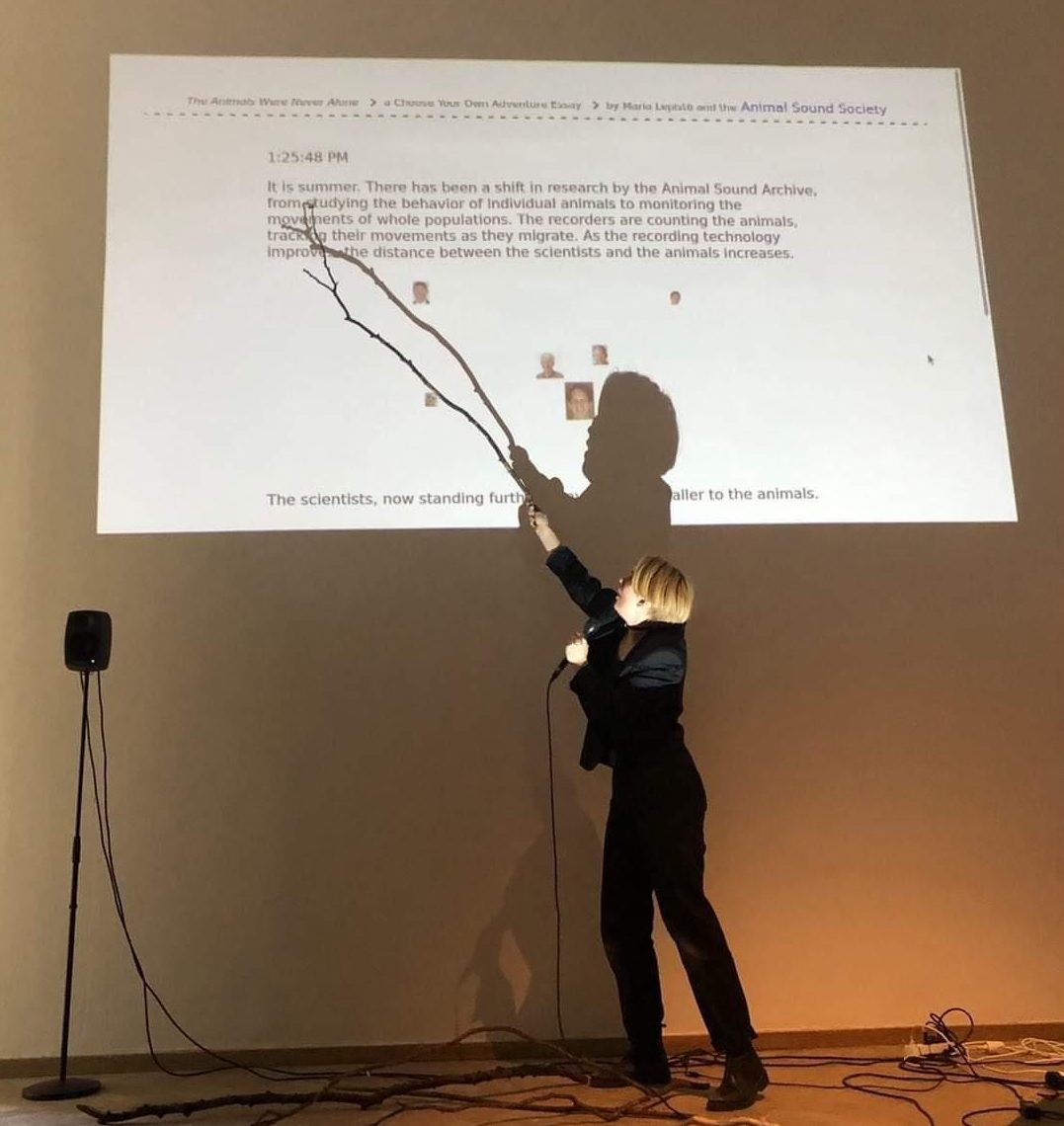 LAST PERFORMANCE:      21 May 15:00
The Animals Were Never Alone ll is a semi-interactive performance based on a Choose Your Own Essay Adventure about a scientific archive of animal voice recordings. The essay is available online as a text-based game at www.tierstimmenarchiv.dk.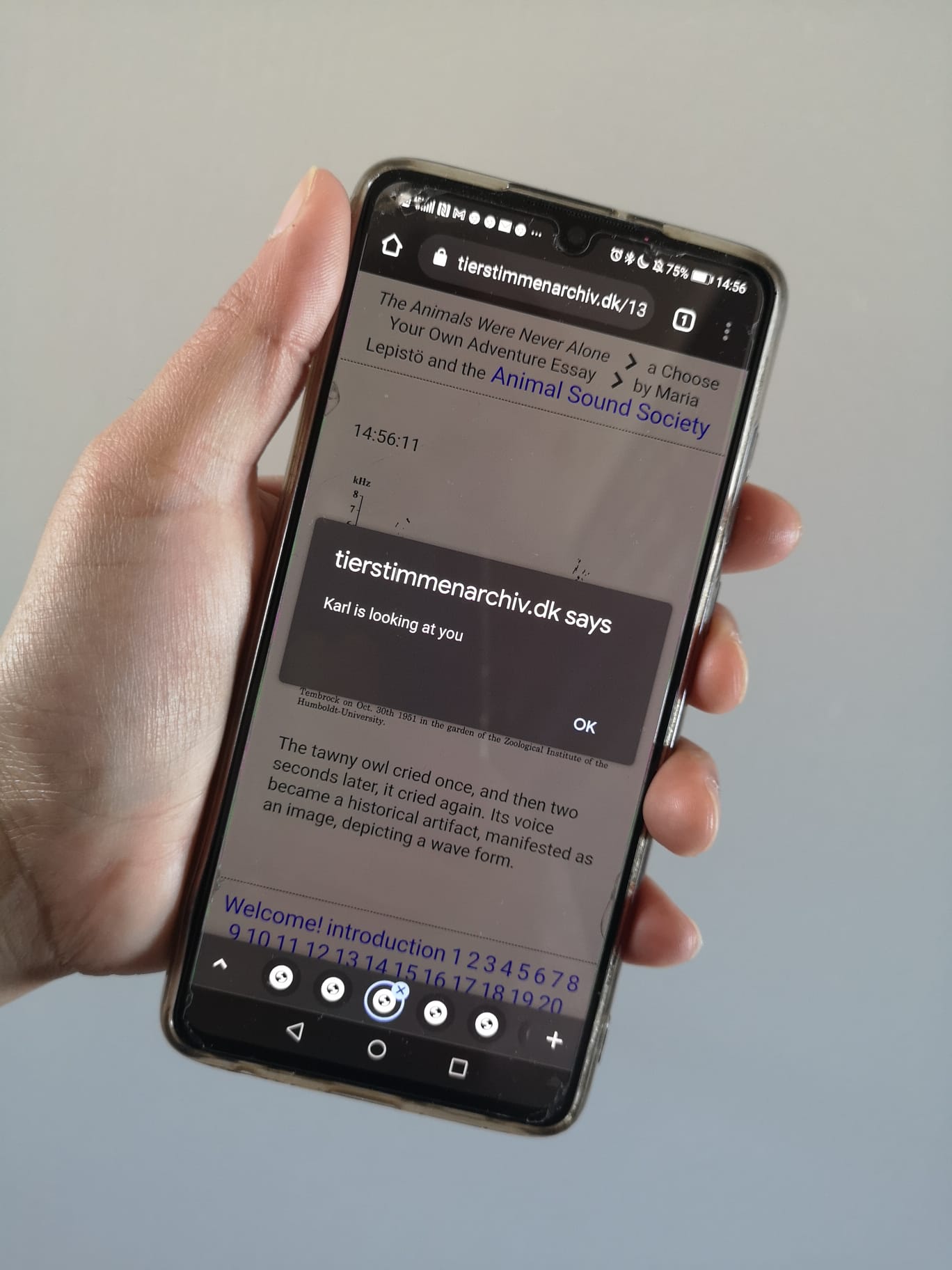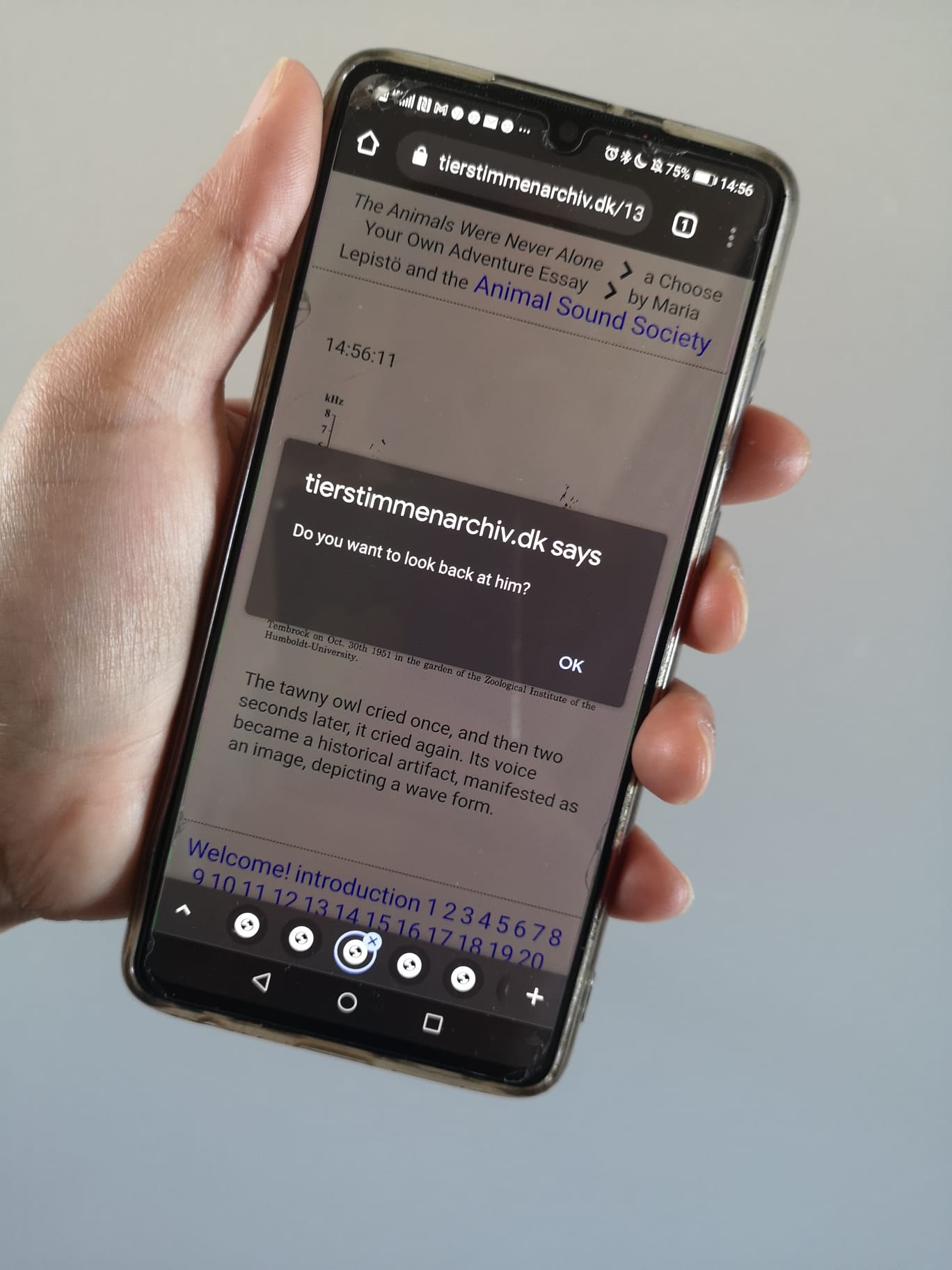 Maria Lepistö mixes scientific research, emotions, and a desire for stretching language. With performance and public speech as a starting point, she uses the voice outside of language and tests the social architecture of spaces in order to find a direct and two-sided communication between artist and audience. Her practice includes humor and semi-fictional storytelling to offer this connection while raising questions on social behavior and identity.
Starting a research process from a scientific archive of animal sounds, The Animal Sound Archive, Maria addresses loneliness as a collective human state of mind. She has localized a community of young girls on the internet howling like wolves, an activity that requires learning a non-human technique to communicate something difficult – if not impossible for humans – to translate. With howling, these groups of humans communicate with a "stolen" language if one considers that animals speak.
Maria has been receiving singing lessons to be able to appropriate the sound of wolves as a human. She has never met a wolf but relies on recordings of wolves and other howling humans, contributing to an ecosystem of sound where the voice transforms from one media to another, from an animal body to an mp3 in a scientific archive, to a human body in a YouTube video, to a live performance.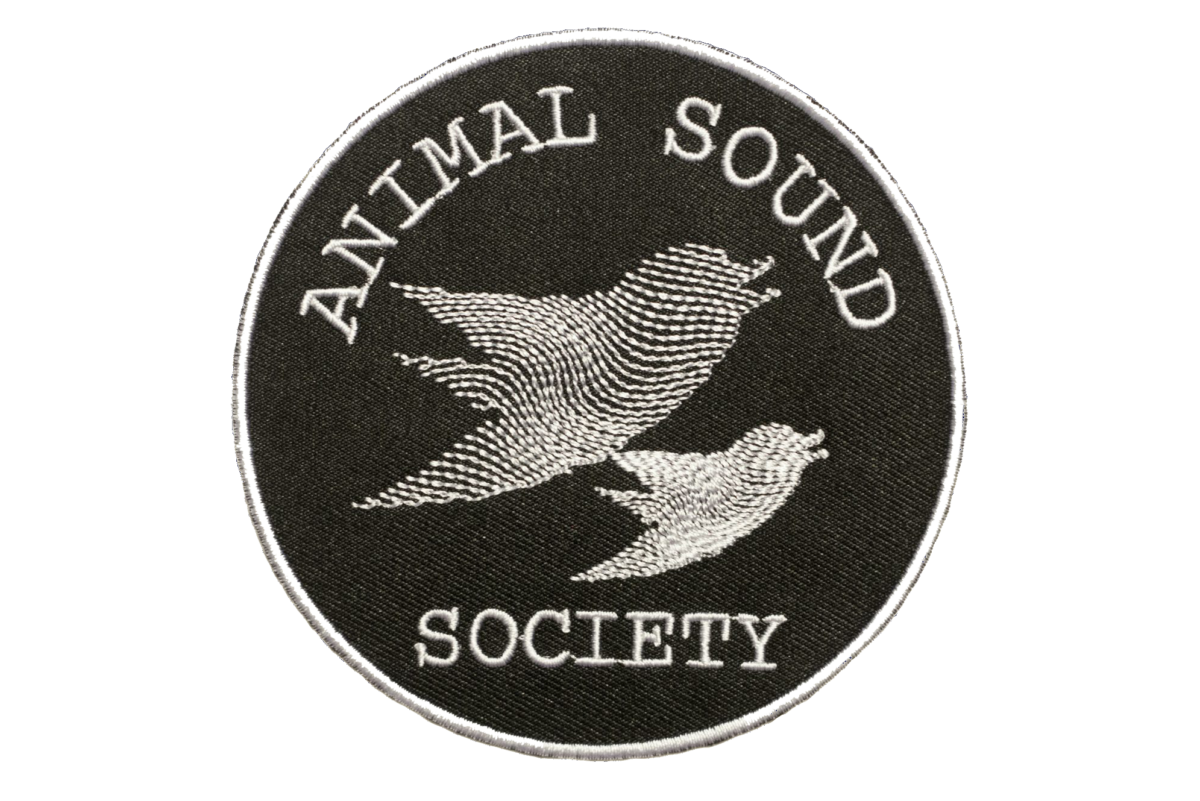 2013, Maria Lepistö founded the Animal Sound Society, an ongoing project about listening to animals. It is a collaborative project, featuring artists and performers working with voice, movement, dramaturgy, text, and speech.
So far, it has resulted in several performances, workshops, collective listening sessions, and video work such as The Animal Choir (Oude Kerk and Arti et Amicitiae, Amsterdam), Frank Sinatra is Also the Name of a Bird (Museet for Samtidskunst, Roskilde), The Animals Were Never Alone: a public space performance (Blågårds Plads, Copenhagen, Astrid Noack's Atelier) and On Behalf of The Animal Sound Society (Walking Landscapes, Metropolis, Københavns Internationale Teater). An interview about the project is featured on LYDKUNST PODCAST.
Maria has a BFA at The Gerrit Rietveld Academy, Amsterdam (2015) as well as a background in
physics at Lund University.