Isabella Martin
The School of Walls and Space
Skolen for Mur og Rum
The School of Conceptual and Contextual Practices
Skolen for Konceptuelle og Kontekstuelle Praksisser
www.isabellarosemartin.co.uk
WAVE MACHINES
drawings, sound, banner & wind vanes
tegninger, lyd, banner og vejrhaner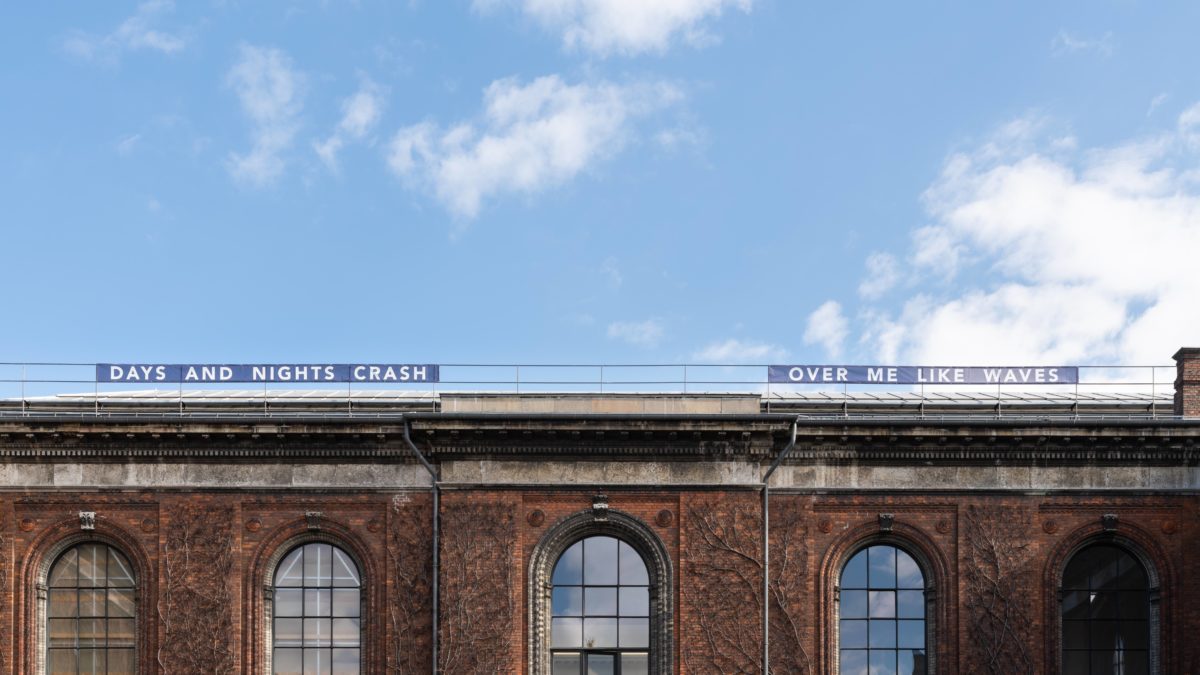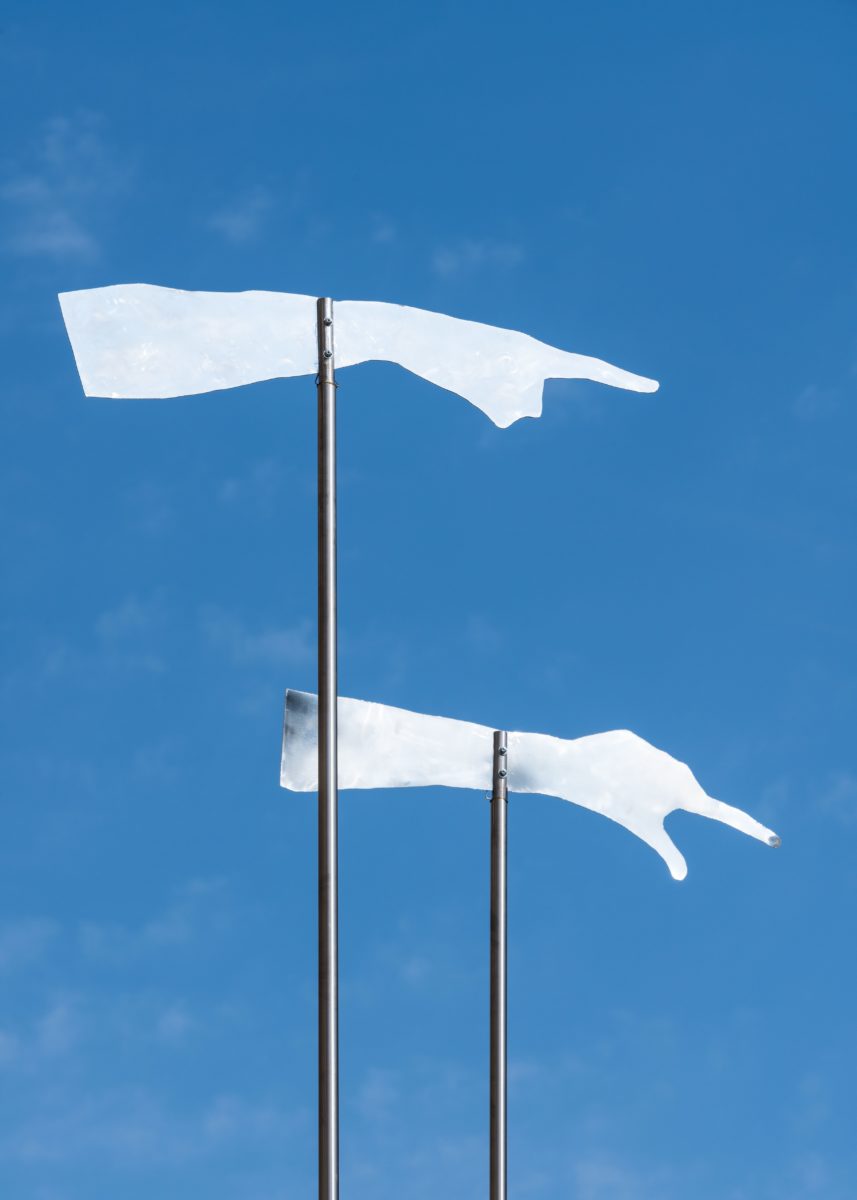 WAVE MACHINES: Blueprints
hands ready
earth motion
low pressure
air motion
hands rubbing
surface motion
breaking

https://soundcloud.com/isabella_martin/dead-reckoning
Is it possible for measurement to be a way of storytelling? Isabella Martin's WAVE MACHINES expand on this question and reflect on the use and complexities of the human body as a tool to scale the world to fit us, and the slipperiness of these attempts in a world in constant motion. With her machines, Martin experiments with different ways to map this motion, understanding that in every diagram, map or measure there is a claim of authority at play, a way of making the world hold still. The beauty of that motionless calibration, Martin's equally alluring machines argue, is always an efficient distortion.
The project is based on a long-term collaboration with researchers Malene Hovgaard Vested and Asger Bendix Hansen at the Hydraulic Laboratory in the Mechanical Engineering Department at DTU, where they re-create ocean conditions, generating and measuring waves. This research deeply informs Martin's project, but her workings of it return us to the experiences we are removed from through measurement. Among these works are a series of blue drawing-machines aligned in a rhythmic pattern along the ceiling line of the large rectangular exhibition space. This series draws upon diagrams developed with one of the researchers, among them her hands gesturing the formation of a wave: upper hand wind, lower hand water.
Outside diverse wind catching machines can be found, wind vanes grounded in marine rocks plus two long banners atop the Charlottenborg building, with the phrase, adapted from Italo Calvino 'days and nights crash over me like waves' corresponding to the words spoken by a shell lying at the bottom of the ocean.
Interrupting these elements are enigmatic sound broadcasts composed with Jim Slade, a surfer and musician. Martin, a wave rider herself, offers her machines to probe further into the poetic topology and acoustic allure of the wave.
-Maria Berrios and Katarina Stenbeck