Puppymaster (2019)
· three-channel video installation
· music video
· concert visuals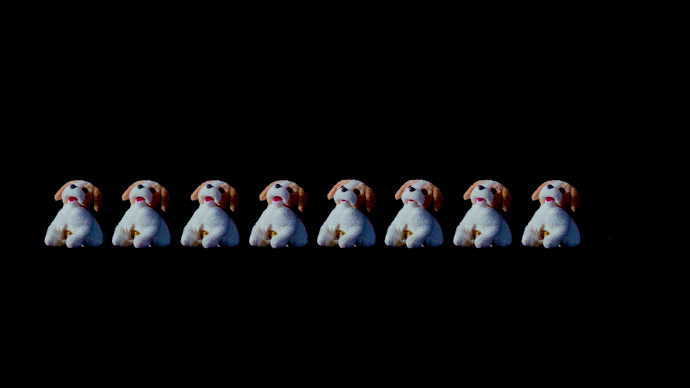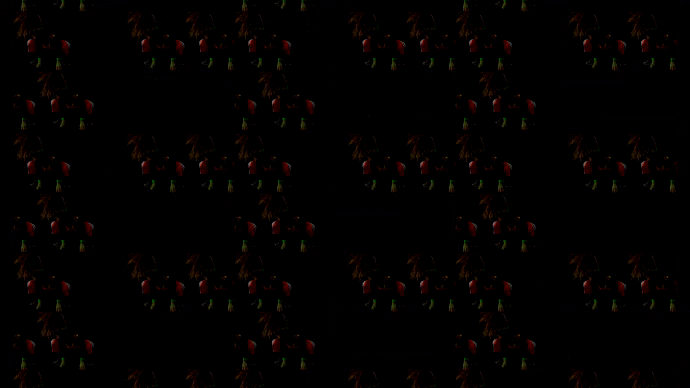 For this year's AFGANG I present a work that showcases what I do under my music-alias Kim Kim.
In the exhibition it has turned into a triple screened video-installation, but it will in the future become recycled as a music video online and also as huge backdrop live-visuals for when I make concerts. Like so much else I have created as an artist, Puppymaster interweaves different genres (and expectations) by being a music video, a video art piece, and a decorative asset all at once.
In the piece you see a group of dogs wearing clothes in the mix between kitsch and ceremonious priest-outfits. Like protectors they stand side by side next to the reptile-looking human being that sings. The mood is placed somewhere between bizarro slapstick and darkness. This is kitsch taken very seriously.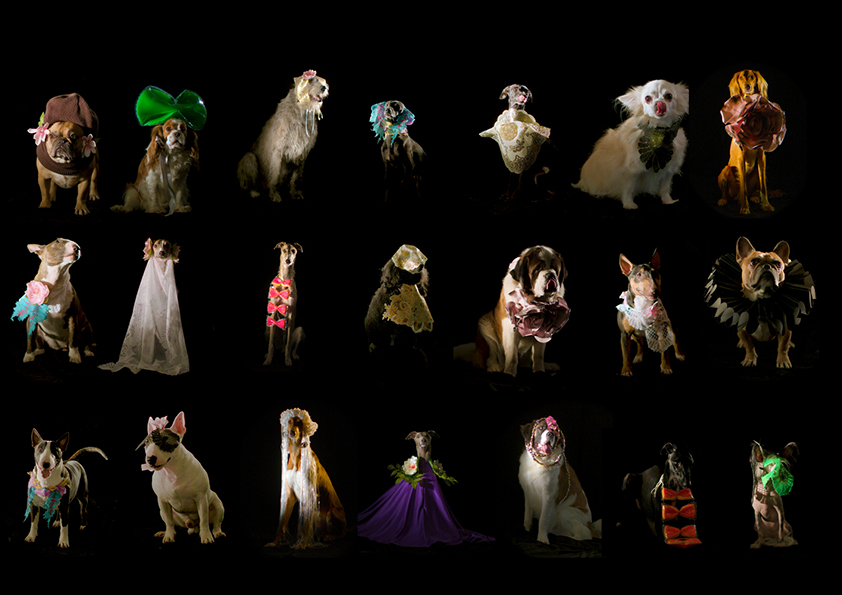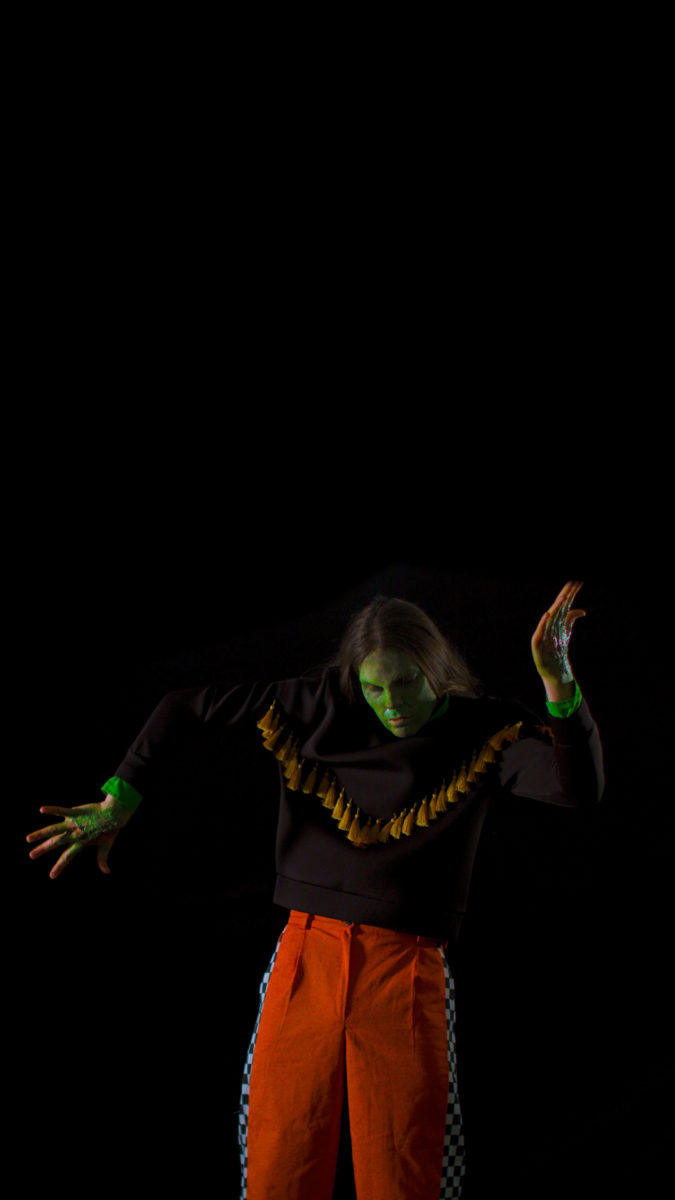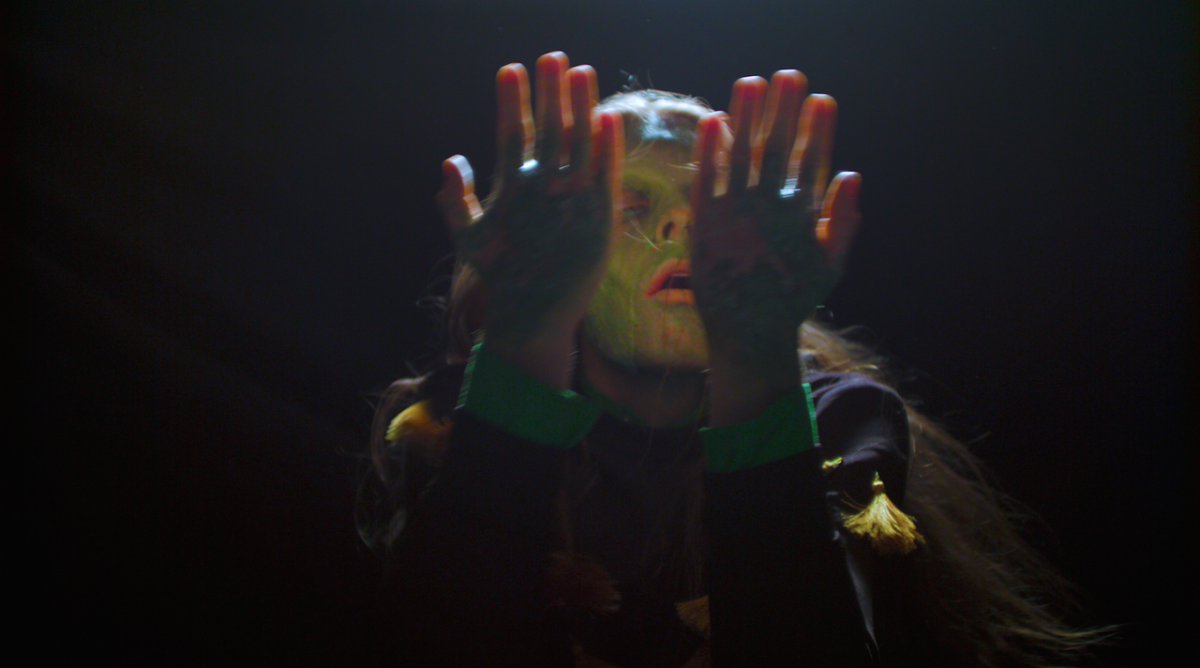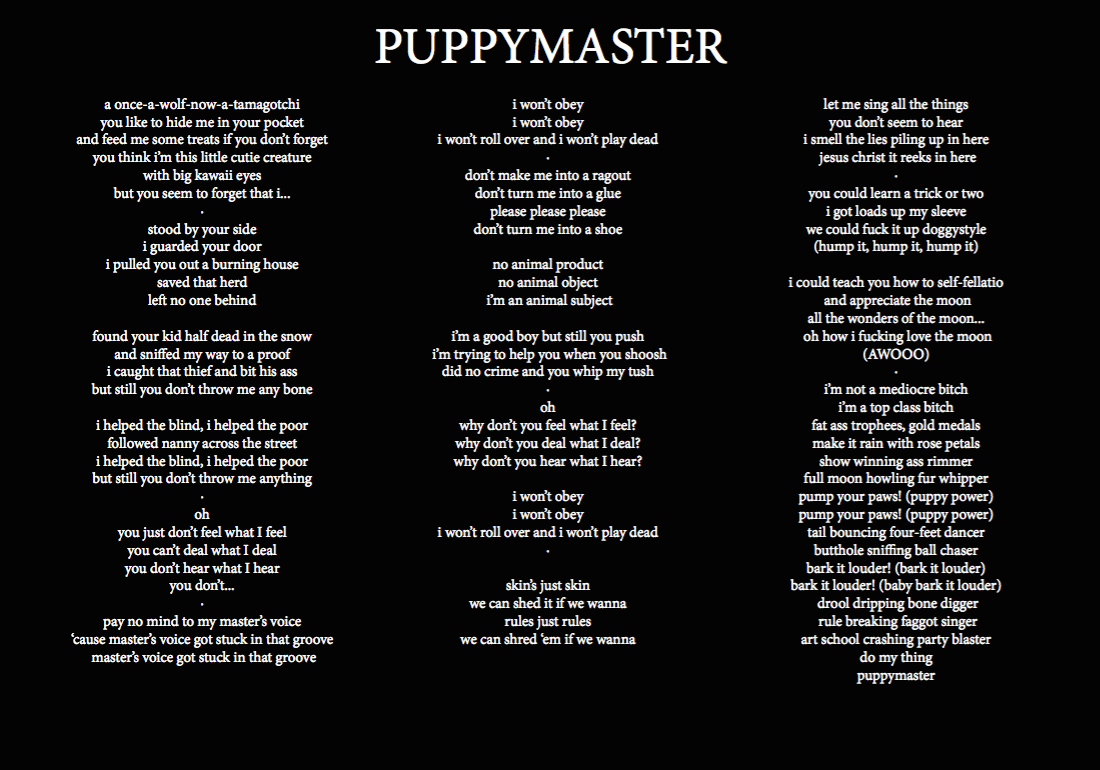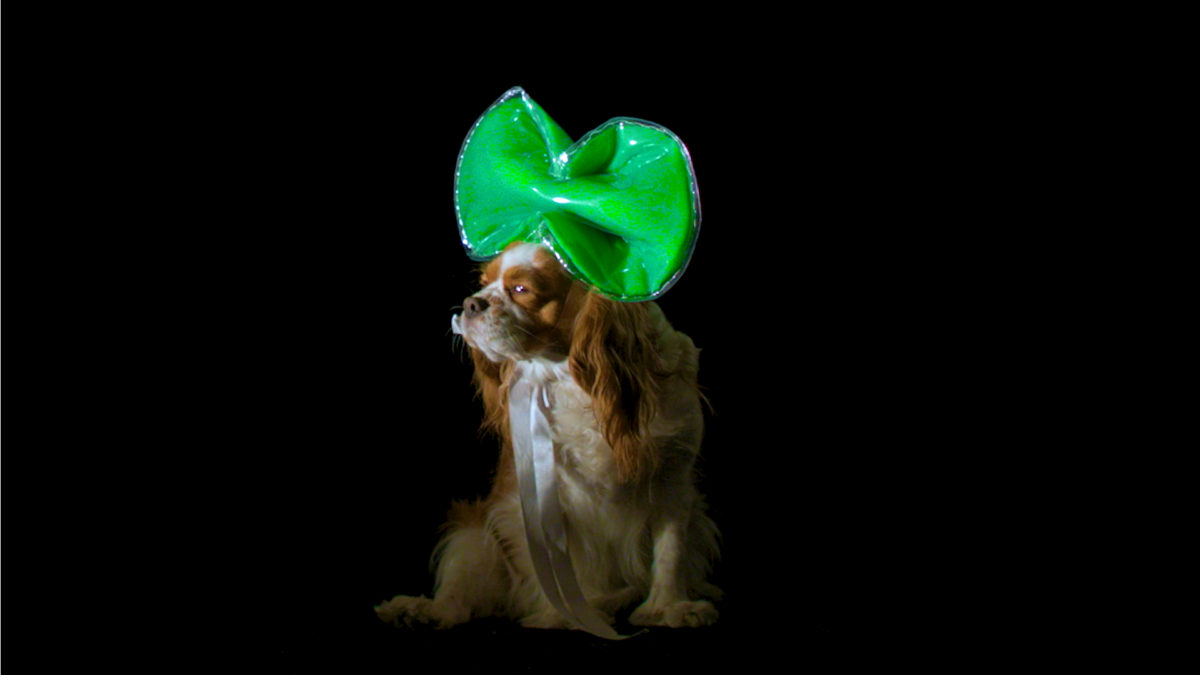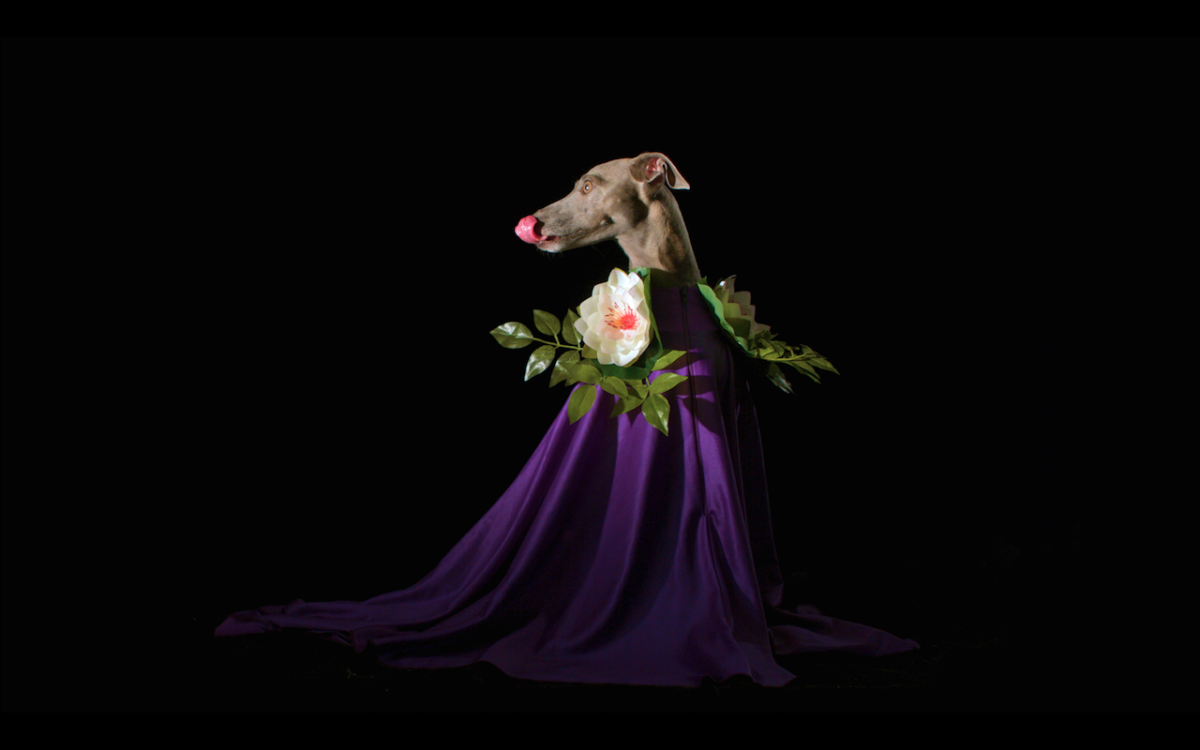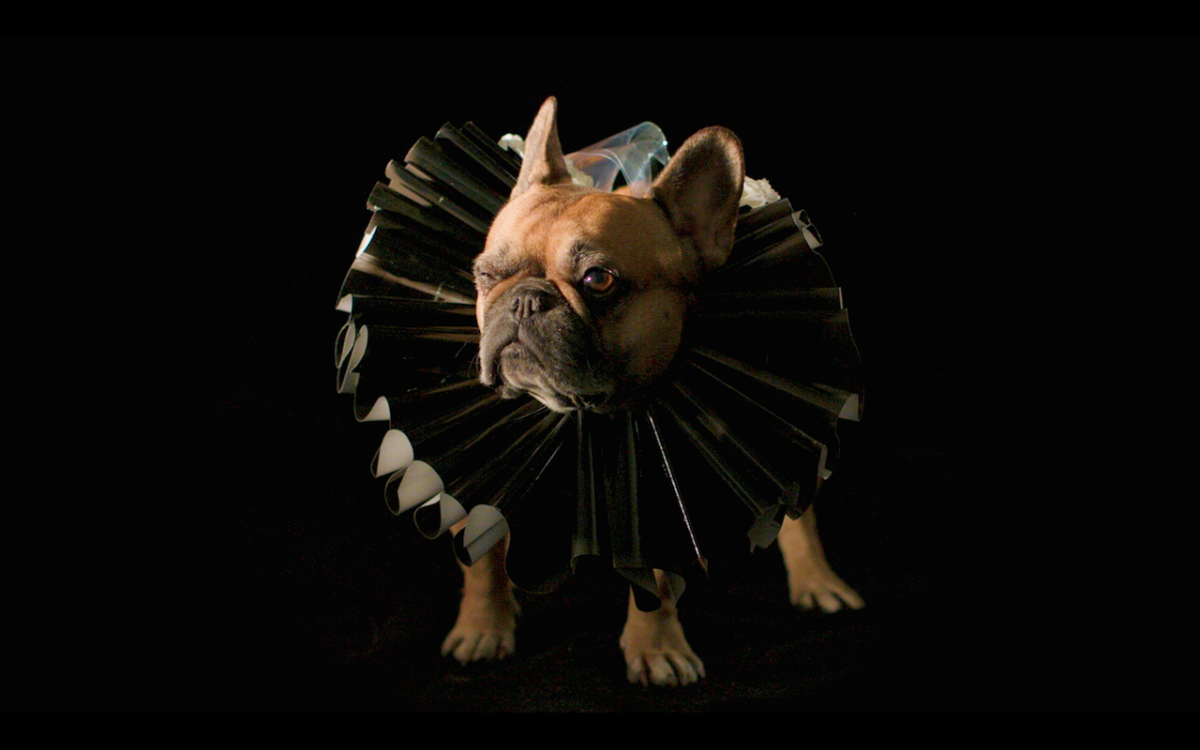 Feel free to check out my music site:
www.kimkimyes.com