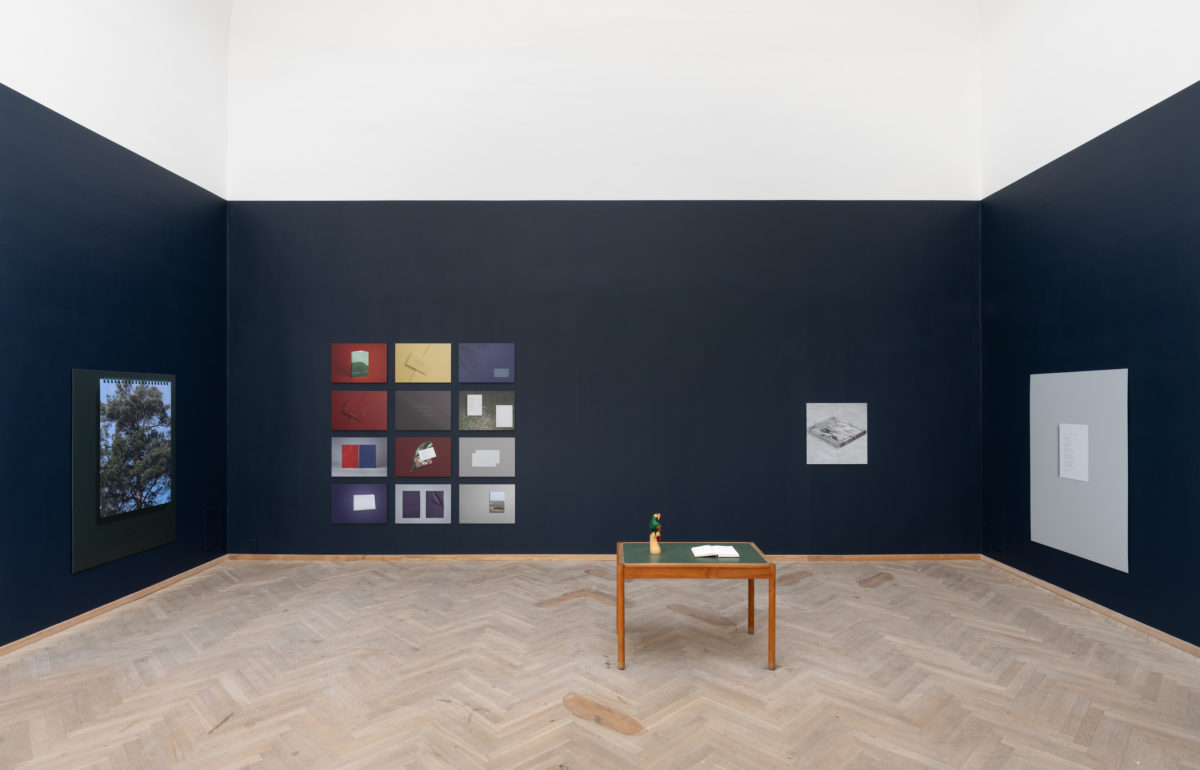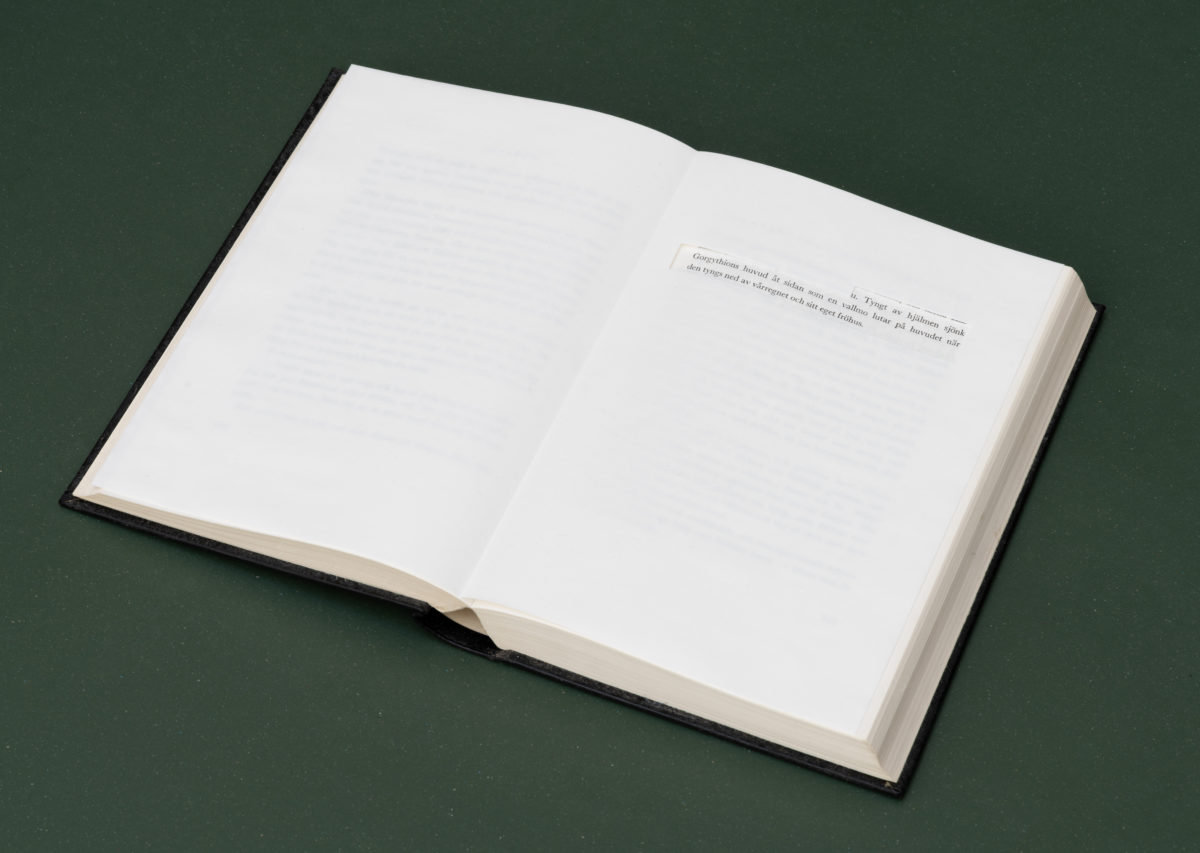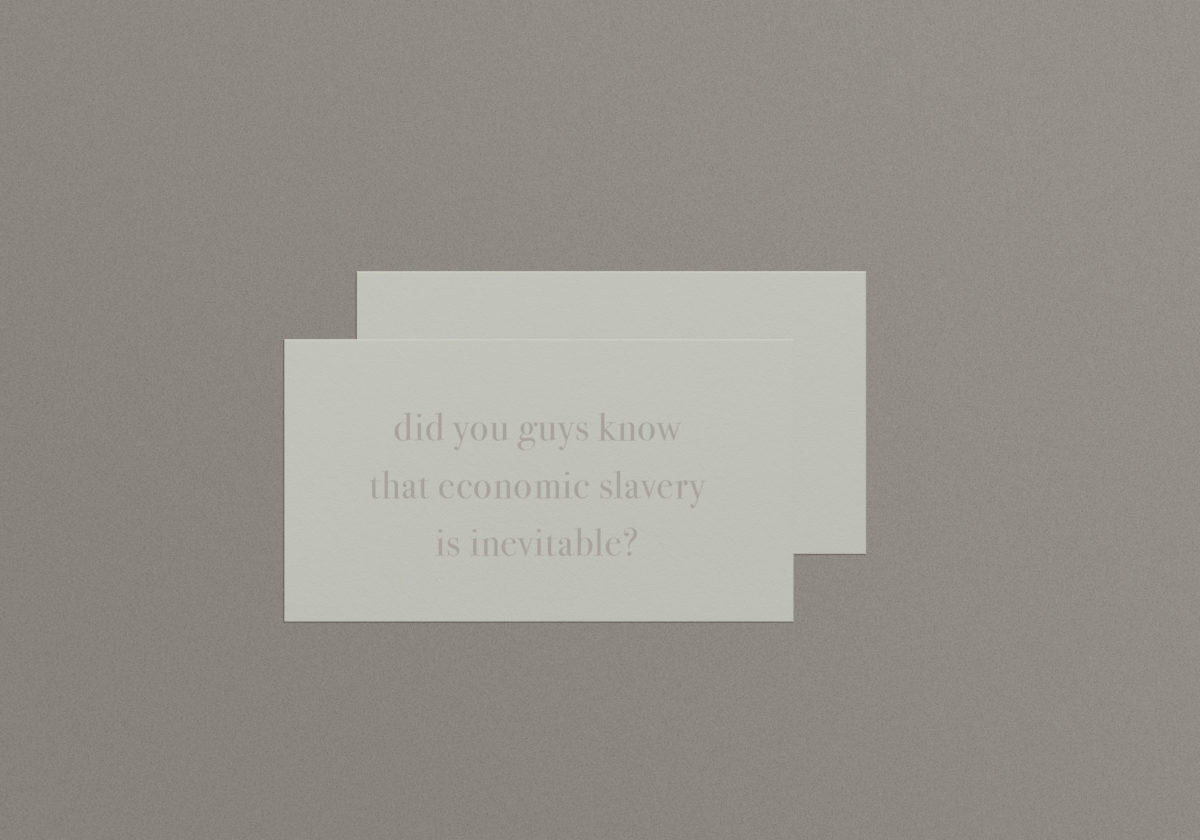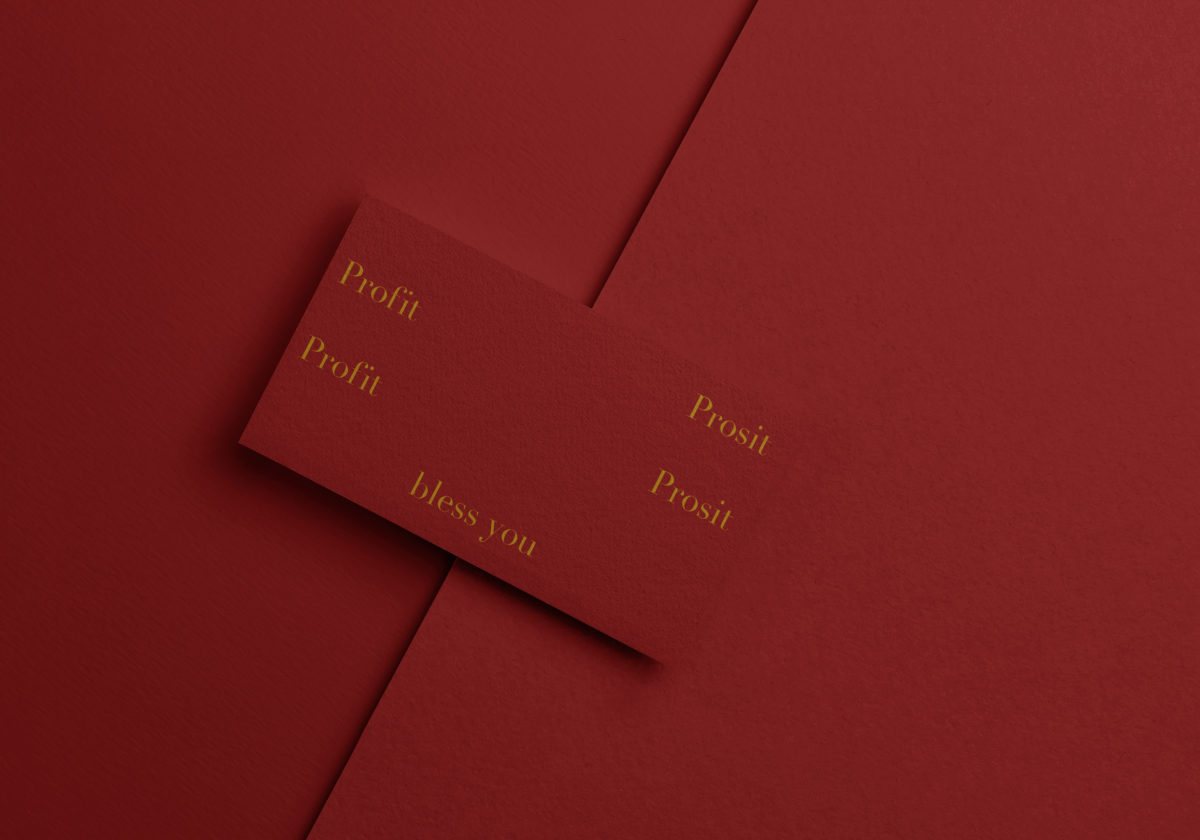 annsofidotter.com
@sarannsofidotter

Heading for the burning of the sun
Inspired by the relationship between economy and ideals of productivity, Annsofidotter works with language materialized in text and printed matter. Intrigued by the commercial aesthetics of sleek office spaces, business cards and stationery, the artist has chosen to insert texts into corporate templates. In addition to the generated images, two objects rest on a table: a colorful wooden parrot and a copy of Homer's The Iliad with one sentence highlighted:
"As a garden poppy, burst into red blooms, bends, drooping its head to one side, weighed down by its full seeds and a sudden spring shower, so Gorgythion's head fell limp over one shoulder, weighed down by his helmet."
Preoccupied with the concepts of finance, post-industrial labor and exhaustion, Annsofidotter uses efficient and advertising-like language to examine the contemporary jargon of work and finance. Some sentences are generic while others have a clear narrator reflecting on the experience of being a person and a body abstracted by economics. The parrot functions as frame to the other material: as a creature that speaks without understanding what it's saying, it evokes the mechanical, rote language of work culture, where everyone is expected to pretend to be something they are not and to describe things in formulaic terms, instead of accurately. Similarly, the fluid, abstract aspects of finance are made tangible through language which is also fluid, abstract, and difficult to relate to concrete experience.
text by Helga Christoffersen