Franziska Hoppe works with video, writing and performance. Her work across several media interrogates the patriarchal history of knowledge and the intertwined intentions of science and economics. A published author and translator, Hoppe is invested in literature both as part of her practice and as an area of research and critical engagement.
Hoppe's work for Afgang, Physics Envy, is a video in four parts about the history of economics. It explores economists' enchantment with physics and their desire for their theories to be regarded as natural laws. Filmed in an observatory and drawing parallels between astronomic and economic projections, it combines essayistic passages with speculative biographical scenes featuring historical figures such as Isaac Newton and Adam Smith.
This work tackles the flawed yet enduring myth of the 'rational economic man' which continues to underpin much of both neoliberal and conservative policy making. Pointing out along the way that the figure inspiring this very term lost a fortune in the original 'economic bubble', Physics Envy exposes the misleading nature of the economic models which conveniently ignore female domestic labour and colonial violence.
Follow this link or scroll to bottom of page to see the complete video.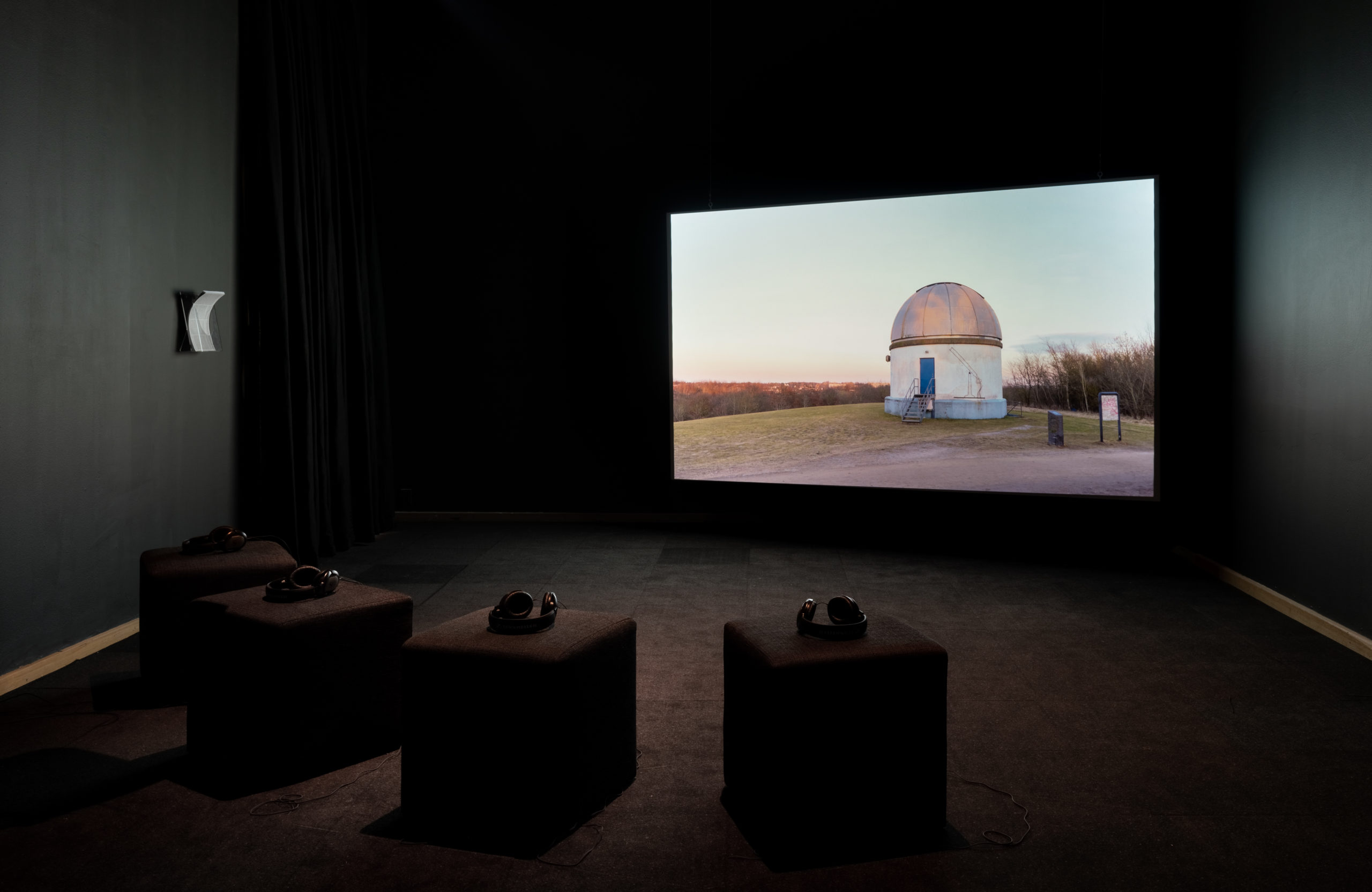 Installation view, photo: David Stjernholm